There's no better food than food from the South. With recipes that have been handed down from generation to generation, the food scene in middle Georgia revolves around these family-owned restaurants. The only thing to make your meal better? A cold glass of sweet homemade iced tea.

Octagon Cafe
While the location may be surprising (this restaurant is smack in the middle of the Milledgeville mall), many people rave about Octagon's country cooking. Some of their most popular menu items include fried chicken, pork chops and a rotating selection of steak, turkey, and fish filet.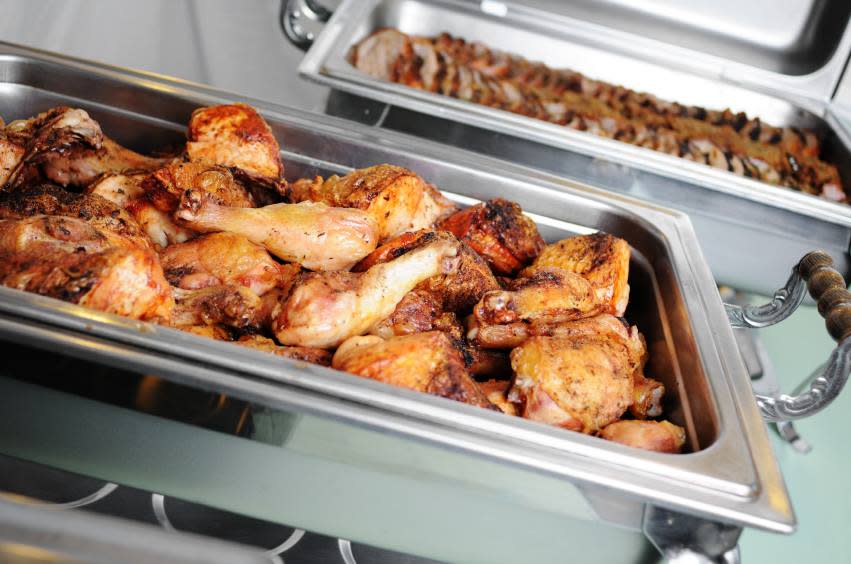 Crockett's Cafeteria
Perfect for large groups or tour buses, Crockett's is a large, cafeteria-style restaurant that also caters for many local events. You can grab your favorites in their cafeteria line, from pot roast and potatoes to oven fried chicken to fried fish and hushpuppies. Don't forget to try their Southern style veggies like green beans, rutabaga, butter peas, sweet potato.
Top off your meal with a thick slice of pecan pie.
(Photo credits to the Union Recorder)
Country Buffet
One Yelp reviewer said, "These women KNOW how to cook." An unassuming storefront called the Country Buffet houses some of the best southern cooking you'll find in Milledgeville. Baked chicken, macaroni and cheese, sweet potato soufflé are some of the locals' favorite picks.
Ms. Stella's
Known for their chicken and shrimp and rotating selection of classic Southern sides, Ms. Stella's is a local eatery with personality. Found within a converted house, this family-owned restaurant is worth the drive across town. We recommend ending your meal with their chilled key lime pound cake.